Alghero Airport Parking
Alghero Airport handles approximately one and a half million passengers per year, and is nearby the charming seaside town of Alghero. It is the tourist capital of the Coral Riviera region, and approximately 8 km from the airport. The village of Fertilia is also nearby, around 5 km from the airport. Due to its location, the airport is often referred to as Alghero-Fertilia, or even Alghero-Riviera Corallo, and its official airport code is AHO. This airport is one of three main airports serving Italy's island of Sardinia. There are a number of useful facilities on site, including a nice car parking area.
Motorists can use a number of major roads and motorways to reach the airport from various locations on the island. The roads to be used from Alghero itself are the SP42, SP44 and the SS291, which is the road leading to the airport. It is about a twenty minute drive to the airport from Alghero. The SS291 also leads to the airport from Sassari, and the SS597 can be followed from Olbia. From Cagliari, motorists should use the SS131, or the 'Carlo Felice'. The airport is well signposted in the Italian language as 'Aeroporto di Alghero. The parking area of the airport is found as you approach the terminal building.
Motorists arriving at Alghero airport will find a modern, single terminal building. This building was recently completely upgraded, modernized and extended, to allow for the expected increase in passengers in the coming years. The terminal is easy to navigate, as there is simply an area for arrivals and an area for departures. Both these areas handle domestic and international flights. There are various facilities within the building, including a bank, cash machines, currency exchange services, a pharmacy, ticket offices and information desks.
The Airport has just one single parking area, which can be used for short-term or long-term stays. This parking area is within easy walking distance of the terminal building, and therefore there is no need for further transportation to the terminal by, for example, shuttle buses. Passengers arriving in Alghero can be dropped off directly outside of the terminal building. This option has mostly been eliminated at other major airports in Italy, requiring passengers to be off-loaded in short-stay parking areas. However, a quick off-load of passengers and their baggage is still permitted at Alghero Airport, provided that the vehicles are not parked in this area. Vehicles may also not be left unattended for any reason. Any vehicles parked in the area and left empty will immediately be towed for security reasons. Motorists may also not wait for long periods of time at the curbside of the terminal building. When meeting arriving passengers it is best to use the parking area.
All motorists will receive a ticket when entering the car park, and this ticket should be kept somewhere safe, as it will be needed to exit the parking area. The parking tariffs are shown at the entrance of the parking lot, and payments should be made before leaving the terminal. There are automatic machines available which accept cash or credit cards, and a manned cash desk which is open from 06:00 to midnight, or until the last flight for the day has arrived. After such time, the car parking area is closed. Vehicles cannot be collected after the time of the last arrival flight. Vehicles are also only permitted to park for a maximum of 90 days. Thereafter, the vehicle could be towed.
Similar to all other airports in Italy, parking at Alghero is at the motorist's own risk. The Company cannot be held responsible for any damages to vehicles caused by other drivers, robbery or attempted robbery to any parked vehicle, or any loss caused by robbery or damages to any baggage, valuables or other belongings left inside the vehicles. The Company is only responsible for damages which were caused by its personnel, or by actions of its personnel. Motorists should always take care not to cause damage to anyone else's vehicle or personal items. Parked vehicles may also not contain any harmful or dangerous substances, for example, flammable materials and substances or animals.
Certain airports in Italy have valet parking services available. This is a great option for passengers who have little time to spare, or even for families with small children who would find it easier to go directly to the terminal building, without the need to find parking. Valet parking is also for those individuals who simply enjoy the VIP service. Staff will take your vehicle and park it on your behalf, usually in a safe and secured area, and will have your vehicle ready for you when your flight arrives once again. Departing passengers can find out if valet parking is availablet.
Further information about the parking facilities at the airport is available from the information desks within the terminal, or passengers can contact the airport at (+39) 079 935282, or 935219, or 935011.
Compare Parking Prices at Alghero Airport
Parking Operators at Alghero Airport
Regione Sa Segada 115 Alghero 07041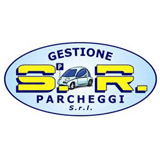 Map of Car Parks at Alghero Airport Parking at Alghero Airport: Frequently Asked Questions