Hertz Car Rental at Treviso Airport

UNBEATABLE VALUE CAR RENTAL
Free Amendments
Free Cancellations
No Card Fees

Information about renting a vehicle from Hertz at Treviso Airport
Treviso Airport is known by a few names, for example, the Treviso-Sant'Angelo Airport or the Treviso Venice Airport, due to its close proximity to the large and popular city of Venice. In Italy, the airport is referred to as the Aeroporto di Treviso-Sant'Angelo. Since the construction of a new terminal building, which was named after a famous Italian artist, Antonio Canova, the airport can also be referred to as the Canova Airport. Treviso Airport is recognised by its code of TSF. Hertz Treviso Airport is a car hire company available for the rental of private vehicles at the airport, and are one of the largest providers of car rental services in the world. Hertz is also well known for their competitive car rental rates, and large selection of hire cars.
At Treviso Airport, the rental counters of the various car hire companies, which include Hertz, Avis, National, Alamo, Sixt, Budget, Europcar, Thrifty, Maggiore and Easycar, are found in the arrival hall of the single terminal building, and are open at times when there are flights landing at the airport. The opening hours of Hertz are listed as 07:30 to 22:30, Monday to Sunday. However, on public holidays, it is best to confirm the hours at which their services are available. The vehicles of Hertz are found nearby the terminal, in an airport car park, therefore, no further form of transport will be required. For a car hire reservation from Hertz, your flight number is a mandatory requirement, and the primary renter should meet all other requirements for car hire in Italy. It is recommended to have an advanced reservation for the vehicle you require, as there is no guarantee that you will be able to find a vehicle upon your arrival. Additional equipment required from the Treviso Airport car hire companies should be booked as early as well. Online is often considered to be the most convenient way to reserve a rental car.
Hertz offers child seats and the Hertz NeverLost In-Car Navigation System at their rental location of Treviso Airport, as well as truck and van rentals. It is essential to have the correct size of car seat for the younger members of your family, keeping in mind that it is required by law in Italy for all passengers in a vehicle to be wearing seatbelts. Below the age of 4, the child is required to travel in suitable car seat. Although a satellite navigation system will cost a few extra Euros, it can be a vital part of your journey, especially if you are not familiar with the road networks of Treviso and Venice. A GPS can easily guide you around the streets within the cities, and let you drive with confidence to the surrounding areas as well. The Hertz NeverLost system is of high quality, offering detailed directions in voice and visual mode, and comes with a colour touch screen, easy-to-use interface and a selection of multiple languages. The pre-programmed list of points of interest is very useful as well.
Hertz hand controls for disabled drivers may also be available from Treviso Airport. Hand control equipment is used for certain types of automatic vehicles, and is ideally for persons with a lower limb disability. The device is free of charge, but should be reserved at least forty-eight hours in advance of your arrival at the airport.
Vehicles from the majority of the Treviso Airport car rental companies can be hired by anyone 21 years of age or older, provided that they have a valid drivers license (held in their country of residence for at least a year prior to the rental date) and a major payment card, for example, American Express, Diners Club, Eurocard, Mastercard or Visa. However, certain vehicles may have higher age restrictions, and all drivers under the age of 25 will pay higher rental rates, as young driver insurance is added to the agreement. Customers from certain areas of the globe will require an International Driving Permit. Hertz is a popular car hire company for their choice of vehicles which can be hired by specific makes and models. Usually, cars can only be selected by category. The Hertz Green Collection contains the Smart Passion 0.7, the Fiat 500 1.2 Sport/Lounge, the Nissan Note and the Mercedes A160. In the Fun Collection, the Peugeot 207 CC, Volvo XC60 D5, Infiniti EX and Mercedes SLK200 Kompressor are popular choices, and the Hertz Prestige Collection contains some interesting models of Mercedes vehicles. They are often chosen when a more elegant vehicle is required.
Specific rentals could be more expensive, but Hertz has a general Standard Car category which contains ordinary vehicles. They range from the small Fiat Panda and Ford Fiesta to the larger Subaru Legacy SW 4x4 and Ford Focus C-Max. Others available also include the Lancia Ypsilon and the Ford Focus. 'Special' cars from Hertz are similar to the Fiat Grande Punto, Fiat Idea II and the Chrysler Grand Voyager, and passengers arriving at Treviso Airport who require a larger vehicle can hire the Ford Transit Combi 300S, with room for up to nine people.
Return your rented vehicle to the same parking area at Treviso Airport as it was collected, and deliver the keys to the Hertz rental counters. This is provided that you have not arranged a Hertz one way hire, allowing you to return the car to a location other than Treviso Airport. One way hires are convenient for may passengers, especially those who are leaving the Veneto region from another airport. Out-of-office hour returns may also be possible for your vehicle hired at Treviso Airport.
Contact Hertz, Treviso Airport, for all further enquiries.
Address:
Venice Treviso Airport
Via Noalese 83<
Treviso (Treviso) 31100
Italy
Telephone Number 0422 264216
Fax Number: 0422 297027
Where is the Hertz Car Rental Desk at Treviso?
Map of Hertz office at Treviso Airport What time is Hertz open at Treviso Airport?
| DAY | OPEN | CLOSE |
| --- | --- | --- |
| Monday | 08:00 | 21:59 |
| Tuesday | 08:00 | 21:59 |
| Wednesday | 08:00 | 21:59 |
| Thursday | 08:00 | 21:59 |
| Friday | 08:00 | 21:59 |
| Saturday | 08:00 | 21:59 |
| Sunday | 08:00 | 21:59 |
Which rental cars does Hertz supply for hire at Treviso Airport?
SEARCH
The rental cars available from Hertz at Treviso Airport are: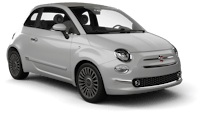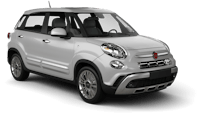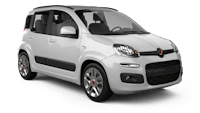 Ford C-Max
5 seat minivan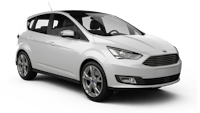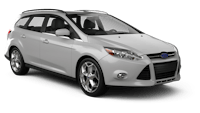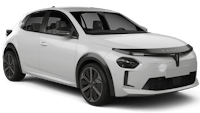 What are Hertz's cheapest hire cars at Treviso Airport?
SEARCH
Hertz's cheapest hire cars available at Treviso Airport(per category) are: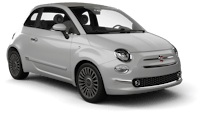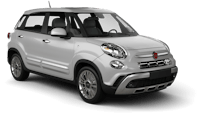 Ford C-Max
5 seat minivan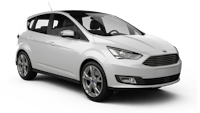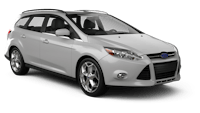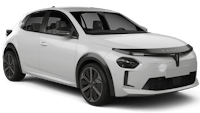 Which mini-vans does Hertz rent at Treviso Airport?
SEARCH
Hertz rents the following minivans at Treviso Airport:
Ford C-Max
5 seat minivan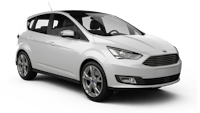 Which manual/stick-shift cars does Hertz offer for rental at Treviso Airport?
SEARCH
The following manual/stick-shift vehicles are available to rent from Hertz at Treviso Airport: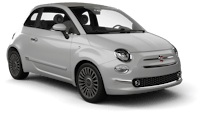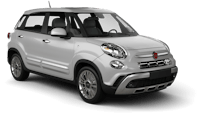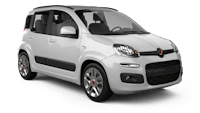 Ford C-Max
5 seat minivan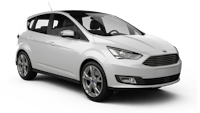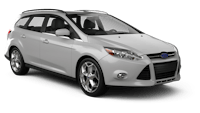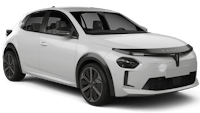 What petrol cars does Hertz offer for rental at Treviso Airport?
SEARCH
The following petrol cars are available to rent from Hertz at Treviso Airport: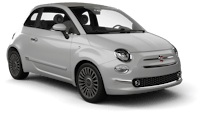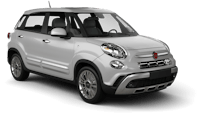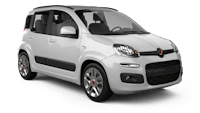 Ford C-Max
5 seat minivan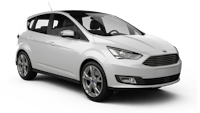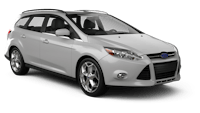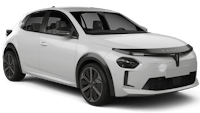 Nearby
Hertz

Car Rental Pick-up and Drop-Off Locations
Hertz Car Rental at Treviso: Popular Questions
Where are the closest Hertz car rental locations outside Treviso Airport?
The nearest Hertz car rental locations outside Treviso Airport can be found at:
Venice - Mestre Train Station (Via Ca' Marcello, 4a, Mestre, 30172) 18.81 KM away.
Castelfranco Veneto - City Centre (Via Circonv.e Est, 8, Castelfranco Veneto, 31033) 19.03 KM away.
Venice - Airport - Marco Polo (Marco Polo Apt Via L. Broglio, Snc, Tessera, 30173) 19.96 KM away.
Venice - City Centre - Piazzale Rome (Piazzale Roma 496, Venezia, 30135) 25.43 KM away.
San Fior - City Centre - Conegliano (Via Dei Zoppas 24, Conegliano, 31015) 27.44 KM away.
Padova - City Centre (Piazzale Stazione 6/iv, Padova, 35131) 36.93 KM away.
Feltre - City Centre (Via Trevigiana 1, Feltre, 32032) 46.25 KM away.
Pordenone - City Centre (Viale Dante Alighieri 44, Pordenone, 33170) 49.41 KM away.
Vicenza - City Centre (Viale Milano, 91, Vicenza, 36100) 53.18 KM away.
Thiene - City Centre (Via Gombe 3, Thiene, 36010) 56.14 KM away.
What time is Hertz open at Treviso Airport?
Hertz at Treviso Airport
opening hours are as follows: Monday from 08:00 until 21:59, Tuesday from 08:00 until 21:59, Wednesday from 08:00 until 21:59, Thursday from 08:00 until 21:59, Friday from 08:00 until 21:59, Saturday from 08:00 until 21:59, Sunday from 08:00 until 21:59