Thrifty Car Rental at Treviso Airport

UNBEATABLE VALUE CAR RENTAL
Free Amendments
Free Cancellations
No Card Fees

Information about renting a vehicle from Thrifty at Treviso Airport
Treviso Airport is an Italian airport located nearby to the cities of Treviso and Venice, and is often used as an alternative to the larger Venice Marco Polo Airport. It can be referred to as the Treviso Venice Airport, for this reason, or as the Treviso-Sant'Angelo Airport. It has the official code of TSF, and is a well equipped airport for the arrival and departure of passengers. The Treviso Airport car rental companies include Thrifty, a well known company with offices around the world, and a popular choice for many passengers in need of transport. Thrifty can offer excellent car hire rates, and a wide range of quality vehicles.
Thrifty has car rental counters in the new terminal building of Treviso Airport, on the ground floor in the arrival hall. The new terminal was completed in 2007, and was named after Antonio Canova, a famous Italian artist. For this reason, another name for Treviso Airport is the Canova Airport. Thrifty Treviso Airport is open at times which are convenient for the arrival flights of the airport. However, if arriving on a public holiday or a Sunday, it is best to confirm their hours of operation. Vehicles from Thrifty are recommended to be reserved in advance, as car hire can be popular from this rental location. Online is the most convenient way to secure the lowest rental rates, and to ensure that Thrifty will have the car you need ready for your arrival at the airport.
Thrifty's vehicles for hire are arranged into various car categories, and are priced and booked accordingly. A customer will therefore receive a car similar to the example shown for that category, and will not book a vehicle by it's specific make and model. All cars of the category will be similar in size and characteristics. Mini cars from Thrifty are the smallest, and may include the Smart For Two, ideal for just two, as it's name suggests. This car does not have room for luggage, and should be hired by persons who just need transport in the city. Economy cars are a very popular choice. Although they are also small, they have some room for luggage, and are ideal for all kinds of driving. They are fuel efficient, and have a manual transmission. Economy cars will be similar to the Peugeot 107. Compact and Midsize cars are slightly larger, and include the Fiat Grande Punto and Peugeot 207, while Standard cars are often chosen by families who need a more spacious vehicles. The Lancia Delta is an example of a vehicle from the Standard car category. Additional options from Thrifty include the Mercedes-Benz C Class, Alfa Romeo 159 and Nissan Dualis as Fullsize vehicles, and the Mercedes-Benz Vito as a Standard Van. Wagons similar to the Opel Astra Wagon can also be hired, and are ideal family rentals.
The primary renter at the Treviso Airport car hire companies will need to meet the minimum age requirement of 21, have a valid drivers license and a major payment card, as debit cards and cash are not accepted. Thrifty will accept driving licenses issued in the European Union, but foreign renters may require an International Driving Permit. Italian drivers are known to be rather unruly, but it is possible to safely drive between the towns and cities of your choice. Since the new speeding regulations for the country came into effect, drivers on Italian roads have been more cautious. Stay within the speeding limits (50kph in urban areas, 90kph on open roads, 110kph on dual carriageways and 130kph on autostrada), and obey the country's other road rules. All passengers in a vehicle must wear seatbelts, and drunken driving is not permitted. Children under the age of four should have their own car seat, and this equipment can be hired from Thrifty. Car seats are available in various sizes, with some suitable for babies, and others more suitable for toddlers and older children. Thrifty may also hire satellite navigation systems, luggage racks and hand controls for disabled drivers. From Treviso Airport, hand controls are free of charge, but all other items will cost a few extra Euro. Thrifty hand controls should be reserved in advance, as they are only available on certain types of vehicles.
At the time of reservation, specify if you would like to arrange a one way hire from Treviso Airport. One way hire services are convenient for customers leaving from a different airport location, and who would prefer not to drive back the vehicle pick-up location. Thrifty one way hires may require an advanced reservation, and may also incur additional charges.
Thrifty has been providing dependable vehicles for many years, and their low rates are appreciated by their customers. They are also a worldwide company, and offer many innovative car rental programs and options. For example, the Thrifty Wild Car Program enables customers to rent a Midsize or larger vehicle, for rates which are even lower than usually charged for a Midsize vehicle. If this option is chosen, the rental location will choose your vehicle upon your arrival, and even though you don't know which car you will receive, it is guaranteed to be great value for money. The vehicle will have at least five seatbelts, and will have room for at least two luggage pieces. Customers fond of the services offered by Thrifty can also become a Blue Chip member, and enjoy many exclusive benefits. Blue Chip members have access to priority counter service, will enjoy faster reservations, rentals and returns, and even have the choice of earning free rental days with the Blue Chip Rewards program.
Further details regarding Thrifty's car rental services is available from their car hire location at Treviso Airport.
Address:
Treviso Airport
In Terminal S Giuseppe Airport
Treviso, 31100
Italy
Telephone Number: 39 042 2264243
Where is the Thrifty Car Rental Desk at Treviso?
Map of Thrifty office at Treviso Airport What time is Thrifty open at Treviso Airport?
| DAY | OPEN | CLOSE |
| --- | --- | --- |
| Monday | 07:30 | 22:29 |
| Tuesday | 07:30 | 22:29 |
| Wednesday | 07:30 | 22:29 |
| Thursday | 07:30 | 22:29 |
| Friday | 07:30 | 22:29 |
| Saturday | 07:30 | 22:29 |
| Sunday | 07:30 | 22:29 |
Which rental cars does Thrifty supply for hire at Treviso Airport?
SEARCH
The rental cars available from Thrifty at Treviso Airport are: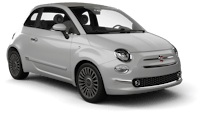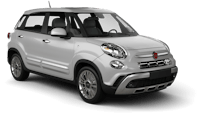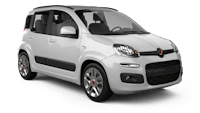 Ford C-Max
5 seat minivan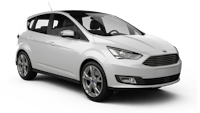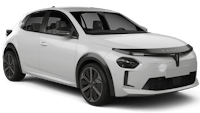 What are Thrifty's cheapest hire cars at Treviso Airport?
SEARCH
Thrifty's cheapest hire cars available at Treviso Airport(per category) are: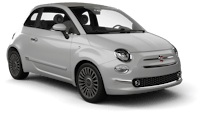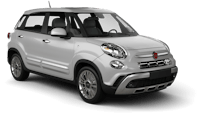 Ford C-Max
5 seat minivan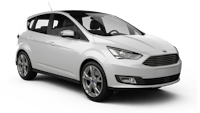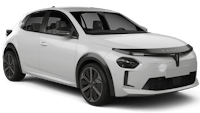 Which mini-vans does Thrifty rent at Treviso Airport?
SEARCH
Thrifty rents the following minivans at Treviso Airport:
Ford C-Max
5 seat minivan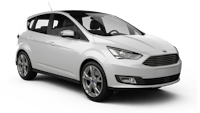 Which manual/stick-shift cars does Thrifty offer for rental at Treviso Airport?
SEARCH
The following manual/stick-shift vehicles are available to rent from Thrifty at Treviso Airport: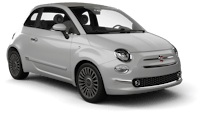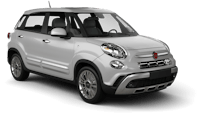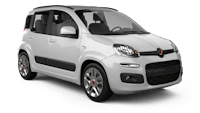 Ford C-Max
5 seat minivan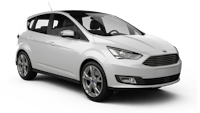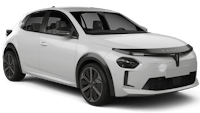 What petrol cars does Thrifty offer for rental at Treviso Airport?
SEARCH
The following petrol cars are available to rent from Thrifty at Treviso Airport: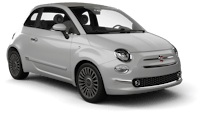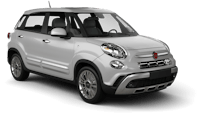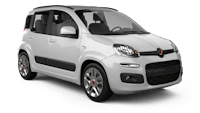 Ford C-Max
5 seat minivan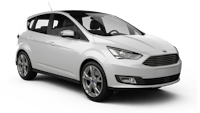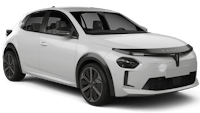 Nearby
Thrifty

Car Rental Pick-up and Drop-Off Locations
Thrifty Car Rental at Treviso: Popular Questions
Where are the closest Thrifty car rental locations outside Treviso Airport?
The nearest Thrifty car rental locations outside Treviso Airport can be found at:
Venice - Airport - Marco Polo (Marco Polo Apt Via L. Broglio, Snc, Tessera, 30173) 19.96 KM away.
Venice - City Centre - Piazzale Rome (Piazzale Roma 496, Venezia, 30135) 25.43 KM away.
What time is Thrifty open at Treviso Airport?
Thrifty at Treviso Airport
opening hours are as follows: Monday from 07:30 until 22:29, Tuesday from 07:30 until 22:29, Wednesday from 07:30 until 22:29, Thursday from 07:30 until 22:29, Friday from 07:30 until 22:29, Saturday from 07:30 until 22:29, Sunday from 07:30 until 22:29